Synthstrom Audible Limited is a boutique electronics manufacturer from Wellington, New Zealand. We are New Zealand-owned.
Please sign up to our newsletter and like our Facebook page to hear details about our gear first!
Please visit our YouTube channel and our Instagram.
You can find out all about our debut product Deluge here.
Staff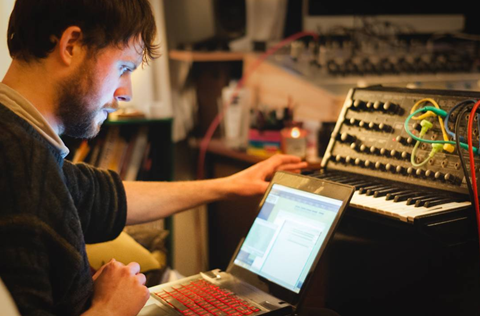 Rohan Hill
LEAD ENGINEER
Rohan has been tinkering away with computers, electronics and music since a young age. In 2011 he completed a Bachelor of Science in Computer Science at Victoria University of Wellington. As a musician performing solo and in several bands, Rohan began to apply his tech background by creating hardware for use in his own musical projects, seeing new possibilities in technology as an aid to the live performer.
In 2014, one ambitious idea began consuming more and more of Rohan's time, and before long it became clear that the concept was worthy of development as a commercial product. Over the following years, through a process of tireless development, experimentation and learning, that product materialised as the Deluge, leading Rohan to found Synthstrom Audible as a vehicle for his vision of innovative music technology.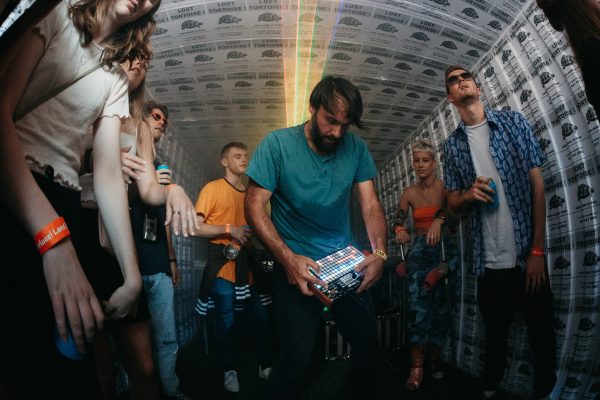 Ian Jorgensen
OPERATIONS MANAGER
Ian is a vastly experienced project manager having organised, promoted and produced a dozen multi-stage music festivals, including the renowned "Camp A Low Hum" and produced and managed 560+ concerts in New Zealand, touring close to 100 bands throughout NZ, also tour-managing multiple artists through a further 25 countries.
As a record label and publisher he has released over 50 albums in various formats and published over 50 books (and authored 15 of those).
Friends through the Wellington DIY music community, one day Ian saw Rohan sharing pictures of an early prototype of what would become the Deluge on Facebook. Reaching out, Ian borrowed one for a night and immediately saw potential and asked if he could help Rohan take this bedroom project to the world.
Ian performs live on his Deluge as "IAN JORG", you can watch videos of previous performances here. You can also view a playlist of Deluge home recordings here.
A Low Hum (Music Promotions website)
A Low Hum on Twitter
A Low Hum on Instagram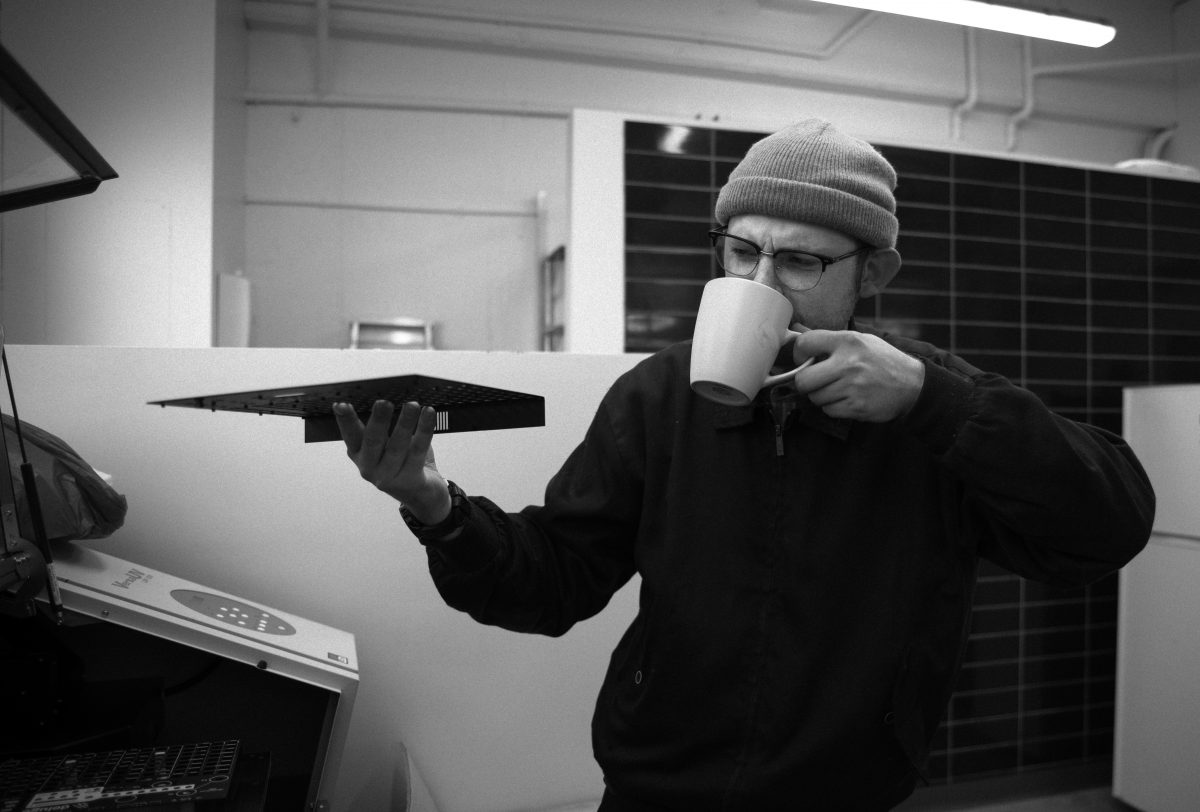 Anthony Scadden
PRODUCTION MANAGER

Anthony has been a part of the Synthstrom Audible team since 2017, after graduating with a Bachelor of Audio Engineering from the Southern Institute of Technology.
His role at Synthstrom includes managing the production line and team, as well as Deluge repairs.
Anthony enjoys photography, brewing beer, drinking a damn fine cup of coffee, and operating noisy power tools in his spare time.

Anthony on Instagram
anthony.scadden@synthstrom.com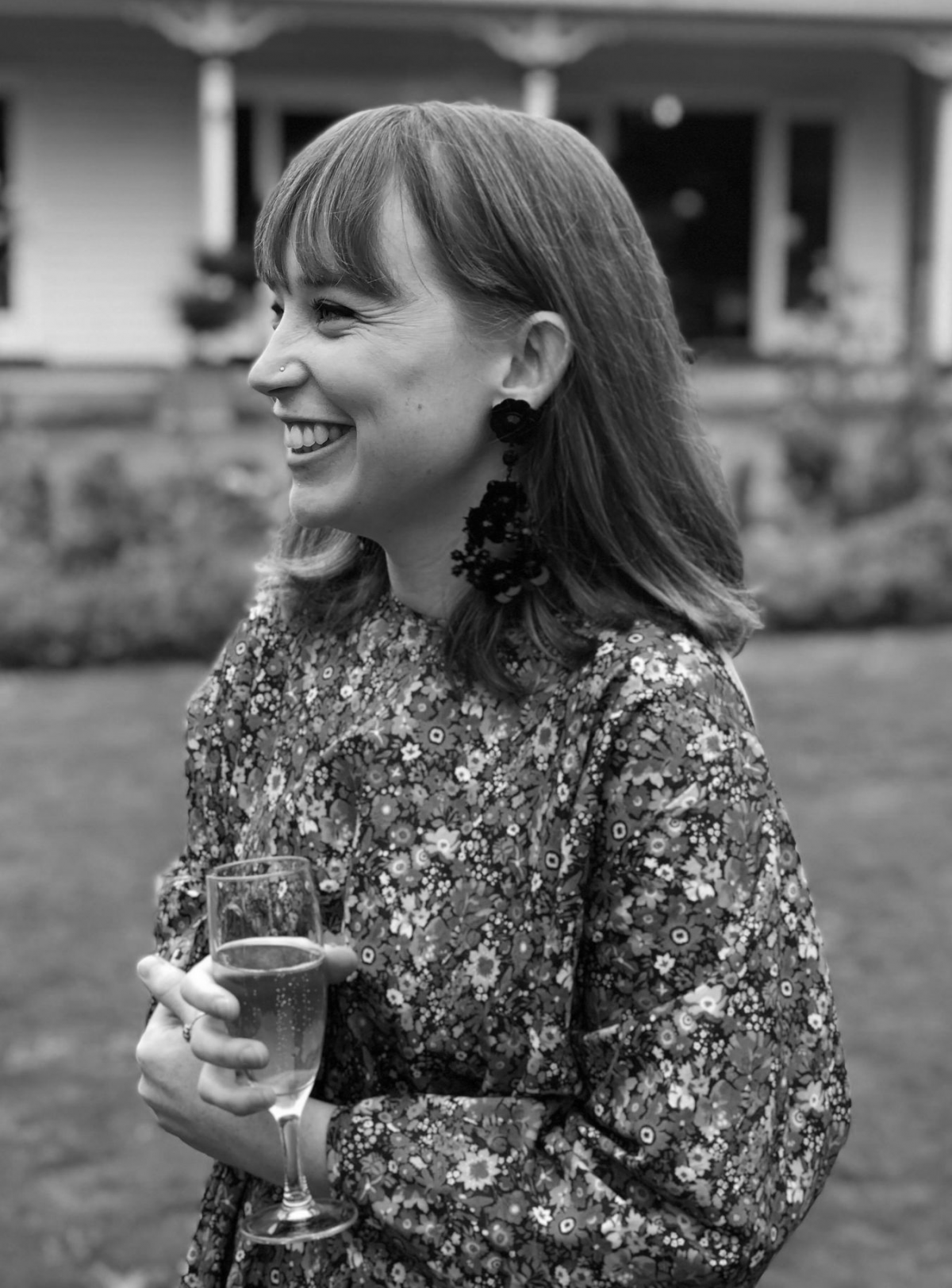 Deanne Krieg
DISPATCH MANAGER & OFFICE ADMINISTRATOR
Deanne is in charge of all things shipping and office administration.
Outside of work, you will find her writing music, gigging, drinking coffee, petting her cat, and thrifting.
Deanne on Instagram
deanne.krieg@synthstrom.com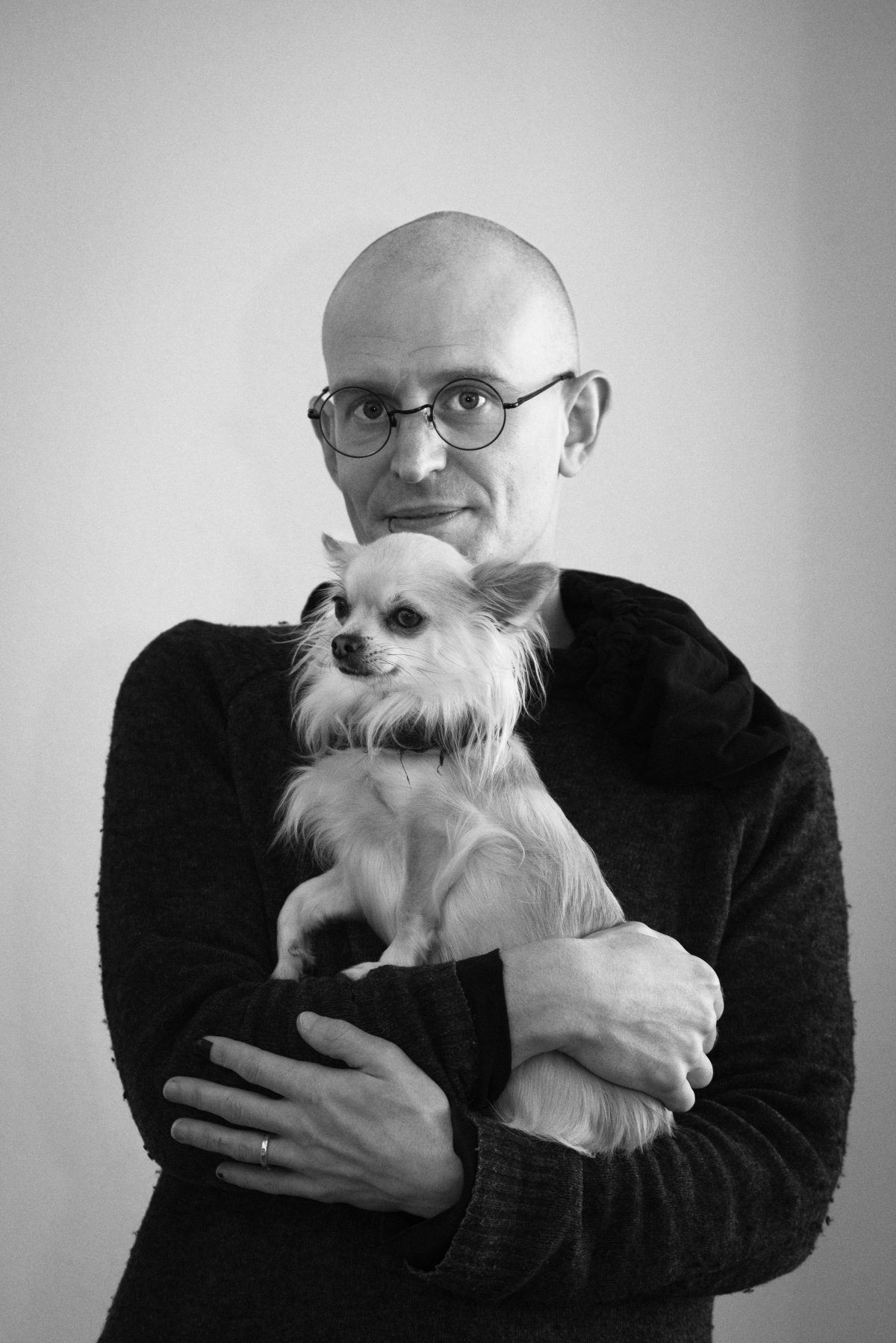 Fraser Austin
QUALITY ASSURANCE
Fraser is our Quality Control person and this is their pupper, Theda. Fraser has been with the company a while, worn many hats, and stared diligently at many Deluge. Historically they have played in bands with many of those tours/shows put on by Ian.
These days they can be seen playing in their band Slow, skulking in and out of Wellington's used book stores, and pleading with Theda to be chill while they order a coffee.
Theda on Instagram
fraser.austin@synthstrom.com
Liam Madgwick
PRODUCTION LINE & ASSEMBLY
A self described conceptual artist who conceptually makes art, when in reality he's spending hours working on code.
Liam on Instagram